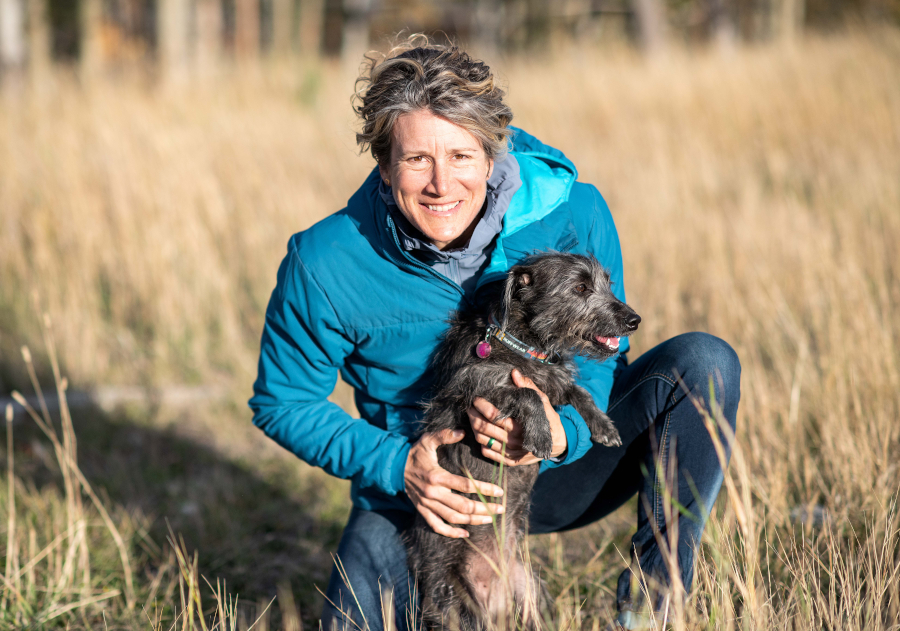 Even as I kid, I knew I loved the outdoors, and that I wanted to spend my life outside. When I was 15 I took a month-long Outward Bound course, and that started a career path I'm still following. At 22 I graduated from Lakehead University with an Honours degree in outdoor education/science, and then started work with Outward Bound. I taught ocean and river paddling, dog sledding, climbing and worked for various camps and youth-at-risk programs across North America. Eventually my passion for climbing consumed me, and I headed to Wyoming to work as a mountain instructor for NOLS, where I could share my love for climbing in amazing places throughout the US and Mexico. I then took a job as Associate Director of the Outdoor program for St Lawrence University and started a climbing program for them.
The Rocky Mountains drew me back to Canmore Alberta eventually, where I started the ACMG guiding career path, and where I currently live with my partner Will Gadd, his amazing kids and our Mexican rescue dog. I have been guiding in the Rockies for over 20 years, but am still amazed with how much there is still to explore!
Years of teaching women's specific courses in the alpine, on rock and on ice filled my days with deep experiences, joy and friendships. Watching people take the next step in their learning is the greatest reward in my job as a guide and mentor. I am always excited to run into a past client that is now out on their own enjoying the mountains with their friends. That is what it's all about!
On March 11, 2019, everything changed when I lost my amazing friend and camp manager Sonja Findlater in an avalanche during one of my ice climbing camps. This incredible loss changed many lives forever, including mine.
The pain of that loss overwhelmed me, but also made me realize there were a lot of other people hurting from mountain accidents. In response, I co-founded the Mountain Muskox peer support and mentorship program. To improve ice climber safety, I started working with Avalanche Canada on ice-climbing specific avalanche programs. I also realized the best therapy is to help others, so I started offering courses for marginalized communities, and seeking work that moves my learnings from this great loss forward as best as I can.
I am also fortunate to have incredible support and sponsors that enable me to continue pursuing my personal goals and passion in climbing and exploring new areas.
For me the mountains are about connecting to myself and others, through curiosity, humility and being in the present. Every day is an opportunity.
I look forward to connecting with you!